Currently viewing the tag: "Politics"
By
Thomas
On
February 21, 2018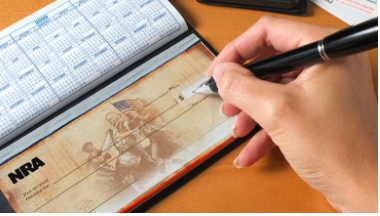 I can't think of anything more odious than the NRA. Recently, there's been some chatter on the net regarding a boycott of the companies that do business with these terrorists.
On an aesthetic note–where are you in your life when you need to have NRA embossed checks?  What message are you trying to send?  Maximum dipshit?
See the list below, but most people think Fed Ex is the natural choice.
Continue Reading

→