Currently viewing the tag: "Virtual reality"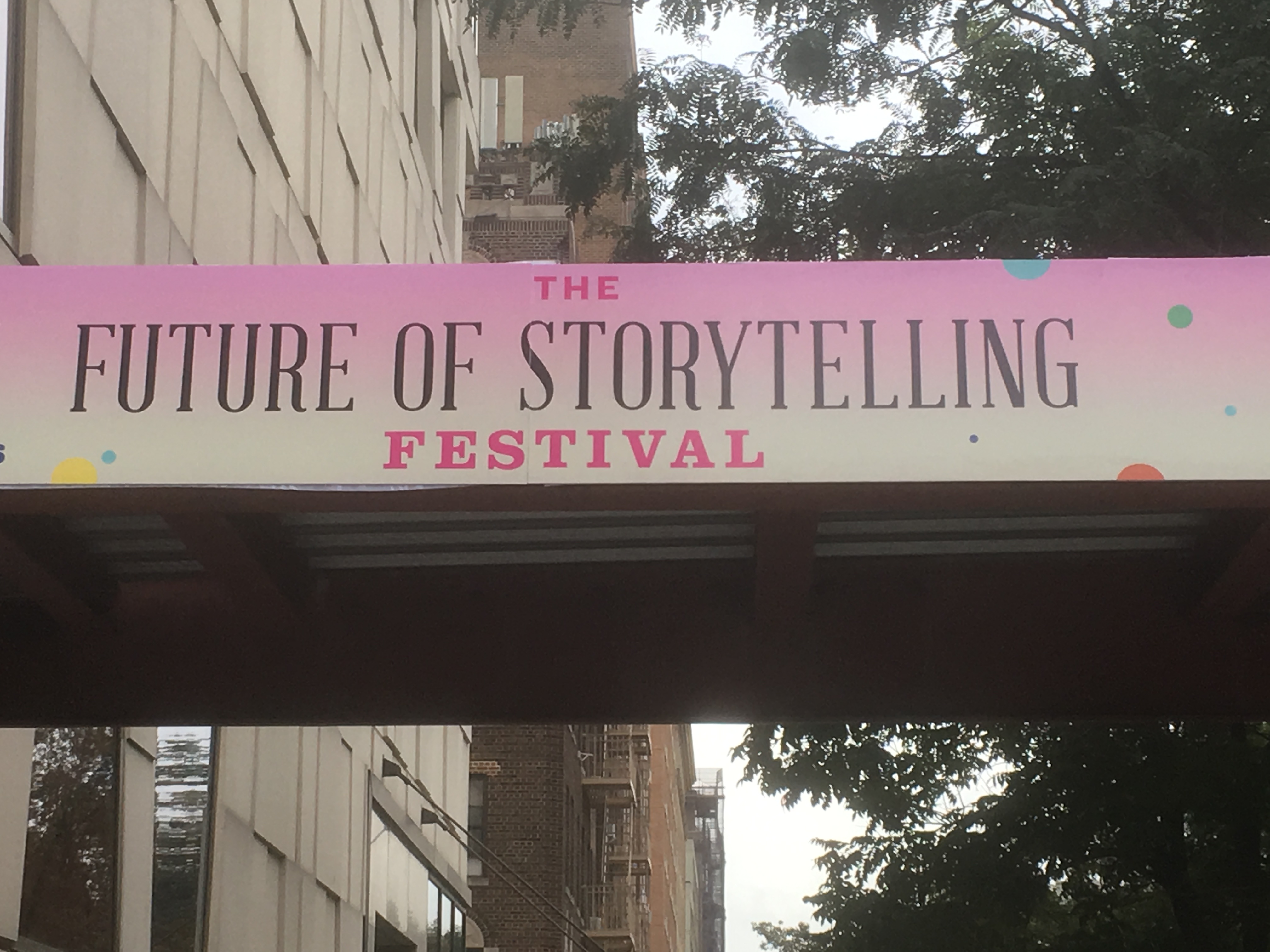 I had it in mind to write this immense post about my visit to the Future of Storytelling Festival . Housed in the Africa Center on 110th street in NYC, it was a pretty inspiring event.  In fact, it was so big, I almost didn't write about it.  But then I decided to forget fancy blogging and get right to the pics….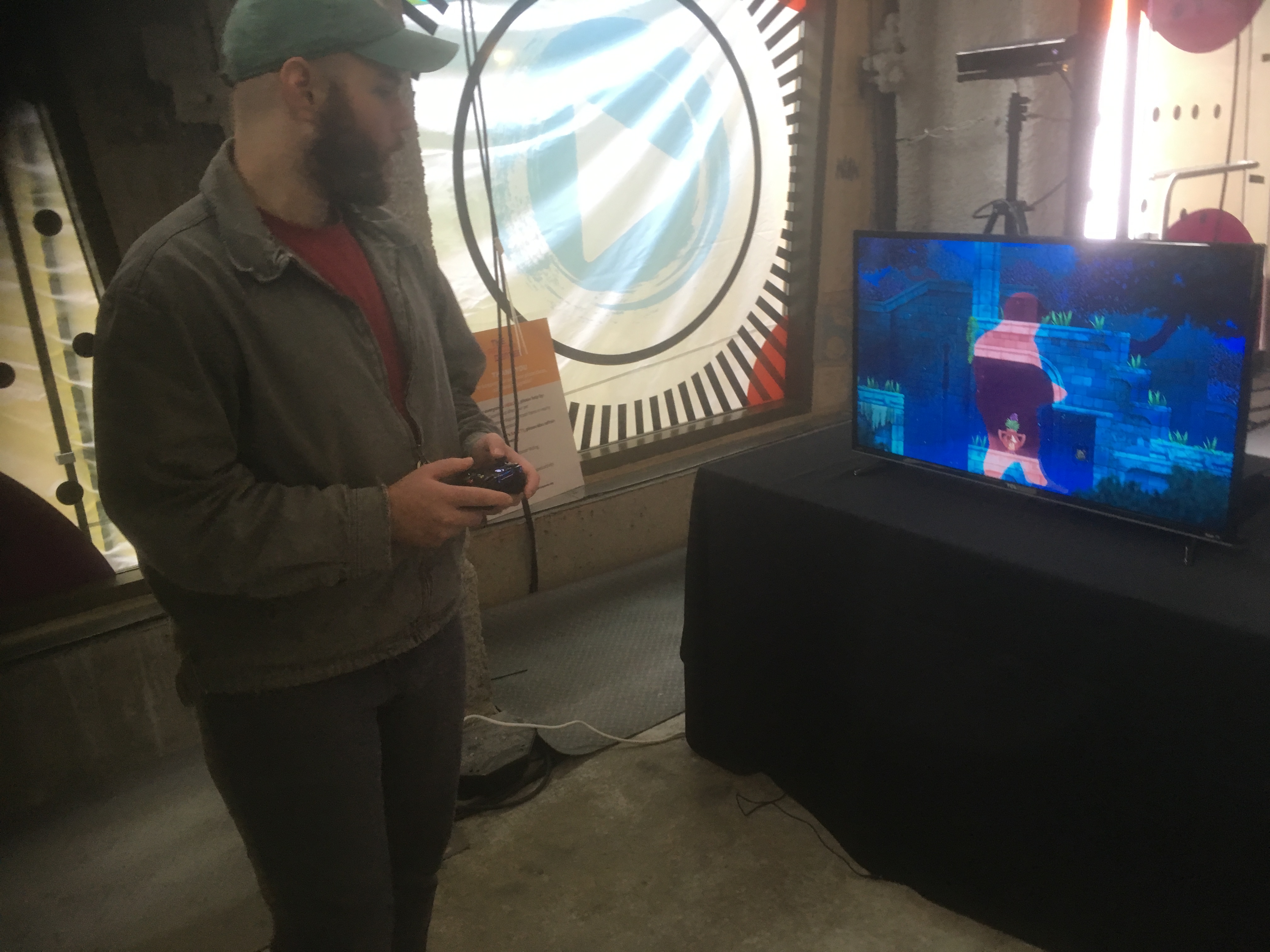 Yes, it was filled with VR headsets and Kinect xbox 360 games.  One expected that.  But there were so many fun and stimulating attempts to get stories told in new ways that I'd have to say VR is just one of many wonderful avenues now open to the storyteller or story-consumer.  VR is in that way something of a synecdoche, not the whole.
Of the many installations, at the top of my list was  "Notes on Blindness" presented by Ex Nihilio, Archer's Mark & Audiogaming.  It was a documentary using a mix of audio files and gameplay software.  From the site:
Continue Reading

→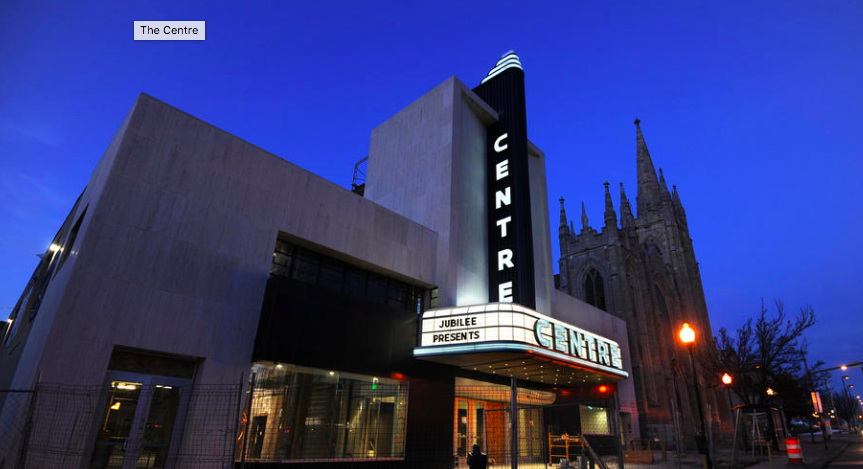 You know it's a good day when you find yourself in a room full of cool people hungry to tell stories and humbled before a new and exciting technology. Projection Mapping, Holograms, Augmented and Virtual Reality…it was a lot to take in. But man, so worth it.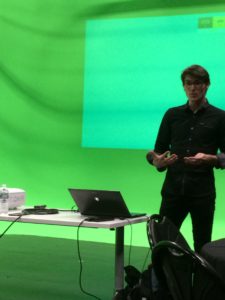 Matthew Ragan from Obscura lead the workshop, while Roberto Buso-Garcia of the Saul Zaentz Innovation Fund at Johns Hopkins played host in Baltimore's beautiful  Centre theater.  I just wanted to give a shout out to all those awesome people I met today, including Toroes Thomas, Laura Wexler, and so many others.  Keep up the good work!

Continue Reading

→